While Boston offers both locals and visitors, alike, an incredible experience year-round, nothing compares to experiencing our city during the fall season. From the colorful sights of foliage all-around, the warm feeling of sipping hot cider while strolling around Newbury or the magic of holiday décor going up around the city, it's our season of celebration between the warm summer days and the cool winter ahead — the perfect season for getting outside and truly taking in the best of the city, along with the milder temperatures.
Before the cooler New England winter sets in, make the most of fall in Boston and its surrounds with these seasonal activities.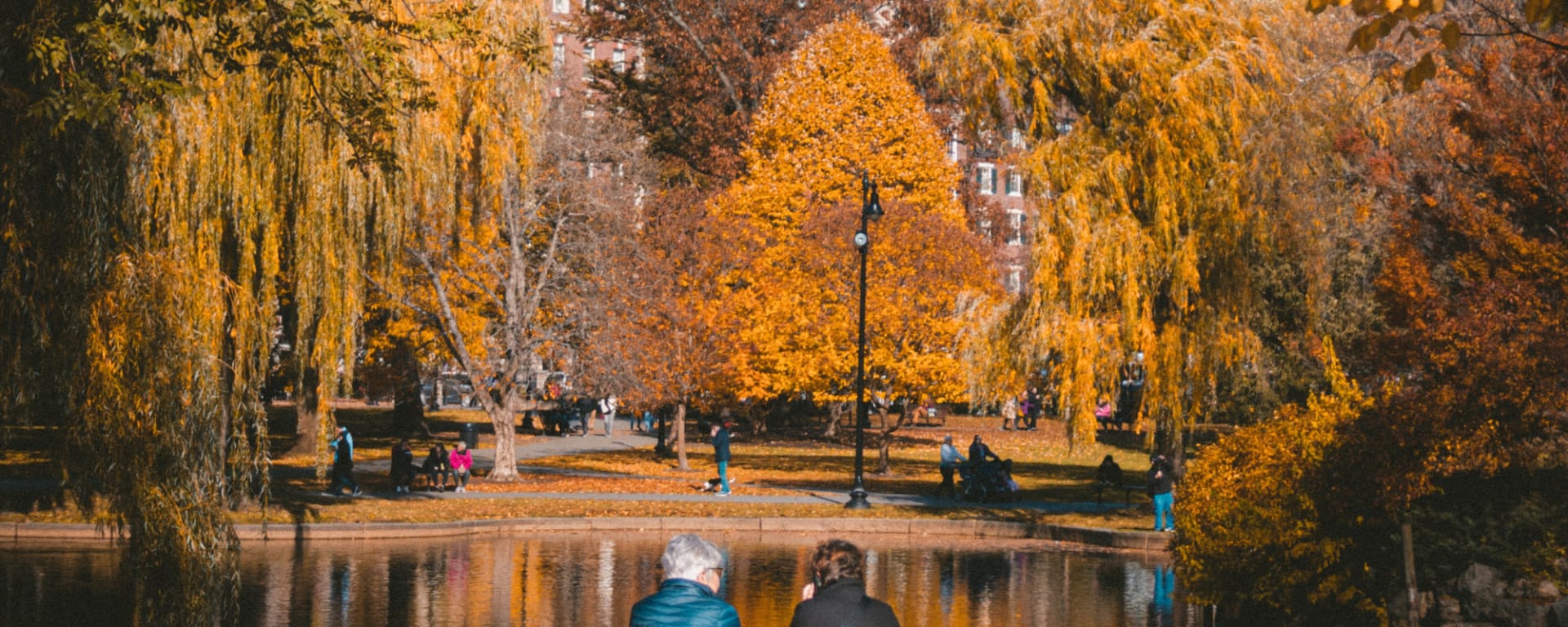 Explore the city's green spaces
Boston offers a variety of outdoor spaces where you can enjoy the crisp weather, relax, and take in the natural beauty of New England.
Boston Common: The oldest public park in the United States, Boston Common is an ideal spot to relax, have a picnic and enjoy the beautiful scenery. In the winter, the Frog Pond turns into an ice-skating rink.
Public Garden: Adjacent to Boston Common, the Public Garden is known for its picturesque Swan Boats and stunning floral displays. The walking paths and lush vegetation make it a peaceful oasis in the heart of the city.
Charles River Esplanade: Located along the banks of the Charles River, the park offers walking and biking paths, as well as open spaces for picnics and recreation, and breathtaking views of the river and city.
Arnold Arboretum: Managed by Harvard University, this expansive arboretum is a living museum of trees and plants. Stop by for leisurely walks, nature photography and to learn about countless plant species.
Franklin Park: This large urban park offers a zoo, a golf course, walking trails and open spaces for picnics and sports. The park's landscape varies, featuring woodlands, meadows and a beautiful rose garden.
Castle Island: A popular spot for walking and jogging, Castle Island, located in South Boston, offers scenic views of the harbor, a beach for relaxing and a historic fort to explore.
Emerald Necklace: Designed by landscape architect Frederick Law Olmsted, the Emerald Necklace is a series of connected parks and green spaces that wind through various neighborhoods, including Back Bay Fens, Riverway and Jamaica Pond.
Jamaica Pond: This serene pond is perfect for walking, jogging and indulging in a picnic.
Christopher Columbus Waterfront Park: Situated along the waterfront in the North End, this park offers beautiful views of the harbor, benches for relaxing and a charming, photo-worthy trellis covered in vines.
Larz Anderson Park: Escape the urban hustle in Brookline. This park features open fields, walking paths, a playground and a historic carriage house.
Take in the colorful foliage
New England is renowned for its stunning fall foliage. Take a scenic drive through nearby areas like the Berkshires, or explore the above-mentioned parks around the city to enjoy the vibrant autumn colors.
Go for a hike
Fall is an excellent time for hiking, with cooler temperatures and beautiful sights. Explore the hiking trails of Blue Hills Reservation, Middlesex Fells or the White Mountains of New Hampshire, located within a few hours' drive from the city.
Bike a scenic route
Enjoy a bike ride along the Charles River Esplanade, Minuteman Bikeway or one of the many cycling routes in and around Boston. Or, rent a bike and explore the city on wheels.
Enjoy an outdoor picnic
Relish in an al fresco meal in one of Boston's many parks. The Boston Common, Public Garden, and Jamaica Pond are great places to spread out a blanket and savor the fall weather.
Visit apple orchards and pumpkin patches
Take a short drive to one of the nearby apple orchards or pumpkin patches, such as Honey Pot Hill Orchards or Russell Orchards, for apple picking, cider tasting and pumpkin choosing.
Shop at outdoor markets
Browse local art and delicious food at outdoor markets and fairs like the SoWa Open Market.
Take a guided historic tours
Boston is rich in history. Embark on a guided walking tour of the Freedom Trail or explore historic neighborhoods like Beacon Hill and the North End.
Explore gardens and botanical parks
Visit the Arnold Arboretum, Isabella Stewart Gardner Museum and Mount Auburn Cemetery, all known for their picturesque landscapes.
Relax with outdoor yoga and exercise
Many local studios offer outdoor fitness classes during the fall months. Opt for outdoor classes in parks or, for an added level of excitement, on rooftops.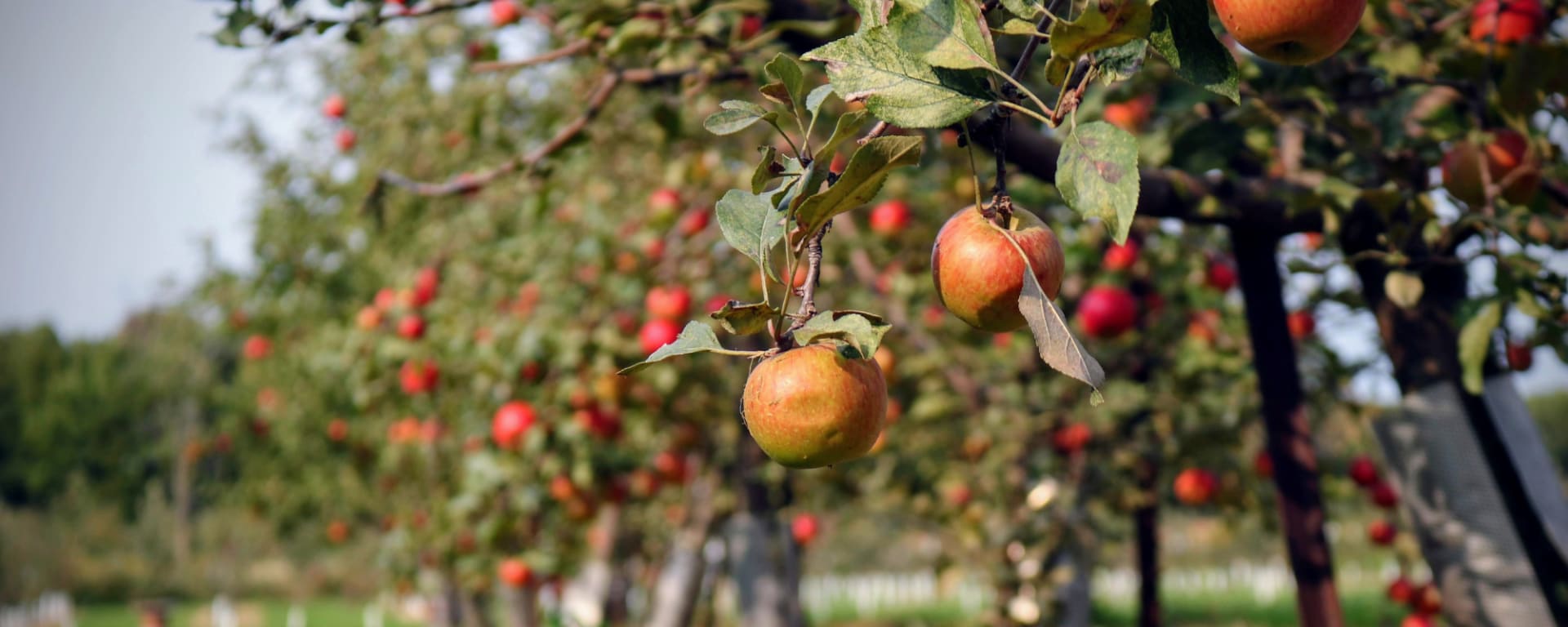 Whether you're looking for a quiet place to read a book, enjoy a leisurely stroll, have a picnic or simply relax in nature, Boston has ample outdoor activities perfect for enjoying the crisp autumn air before the cooler weather sets in.
I pride myself on being your local lifestyle expert. For more Boston area must-do's and my personal favorites, connect with me via email [email protected] or on social media.