Recent years have seen the emergence of inventive ways to add more green and natural elements to indoor spaces. Especially ideal for homes that may not have an outdoor space of their own — or perhaps, a very small one — incorporating exterior elements into interior design can often introduce a softer, more organic element to the space.
While aesthetic enhancements are always a plus, there are additional positive reasons to bring the outside into your home. One prime example: plants are known to have air-purifying properties, absorbing carbon dioxide and releasing oxygen, while also filtering out hazardous chemicals emitted by modern amenities. They are also known to have calming effects. A true win-win!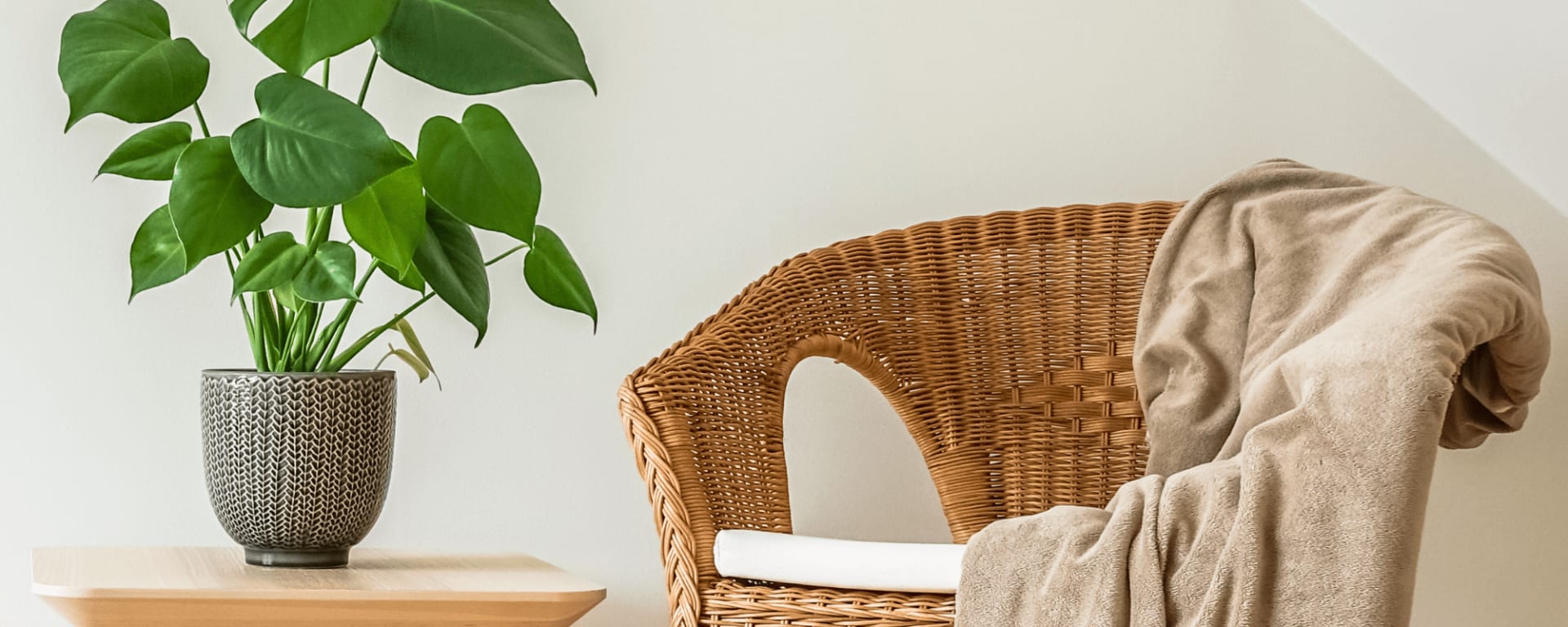 If you're thinking of refreshing your home for the new year, consider the following ideas to create a natural atmosphere for yourself and your family:
1. Large windows and glass doors: Maximize natural light and views of the outdoors. These elements not only flood your space with sunlight but also create a seamless visual transition between interior and exterior spaces. If renovating and replacing windows and doors is on your list, opt for larger options; or, for a simple fix, enhance the effects of your existing windows and glass doors by removing unnecessary or outdated window treatments that may block natural light.
2. Indoor plants: Houseplants can add a touch of greenery to your home. Choose low-maintenance varieties that don't require direct sunlight and place potted plants on windowsills, shelves or as focal points in your rooms. For an added pop, shop for unique vases and pots at your local farmer's markets or art shows.
3. Natural materials: Natural materials like wood, stone and bamboo create a lasting impression when incorporated into permanent interior design. Wooden furniture, stone tables and natural textiles can also easily create a warm and earthy ambiance, if you're not in the market to renovate.
4. Nature-inspired color palettes: Earthy tones like greens, browns, blues and soft earthy neutrals can evoke a sense of the outdoors and carry a sense of calm. Consider using these colors for your walls, furniture and decor.
5. Nature-themed art and decor: A quick and easy way to bring the beauty of nature indoors: hang artwork or photographs that depict natural scenes, landscapes or botanical prints.
6. Natural Textures: Incorporate natural textures like rattan, jute or sisal when selecting your rugs, curtains and furniture upholstery.
7. Bring outdoor furniture indoors: Rethink "outdoor furniture" and bring it indoors. Wicker or rattan furniture, outdoor cushions and even hammocks have taken on a new life inside homes for a laid-back, outdoor-inspired atmosphere.
8. Aromatherapy: Fragrances associated with the outdoors can create a sensory connection to nature. Think: lavender, eucalyptus, citrus, etc. Essential oil diffusers or scented candles can easily infuse your home with these scents, and with some even providing added health benefits.
9. Natural light fixtures: Fixtures made from natural materials, such as wooden or bamboo lights, add an organic, airy touch to your interior design.
10. Display your outdoor collections: Display your seashells, driftwood or rocks throughout your home. These items can be creatively showcased on open shelves or in large, glass vases to serve as conversation starters and remind you of your outdoor adventures.
11. Add greenery with a living wall: Bring a fresh and creative look to your interior space with a vertical garden. Attached to an existing interior structure, a living wall provides the opportunity to showcase plants and greenery in a unique way, all while also providing health benefits. Living walls purify air, reduce temperature and energy costs and assist with noise insulation, serving as a natural acoustic filter.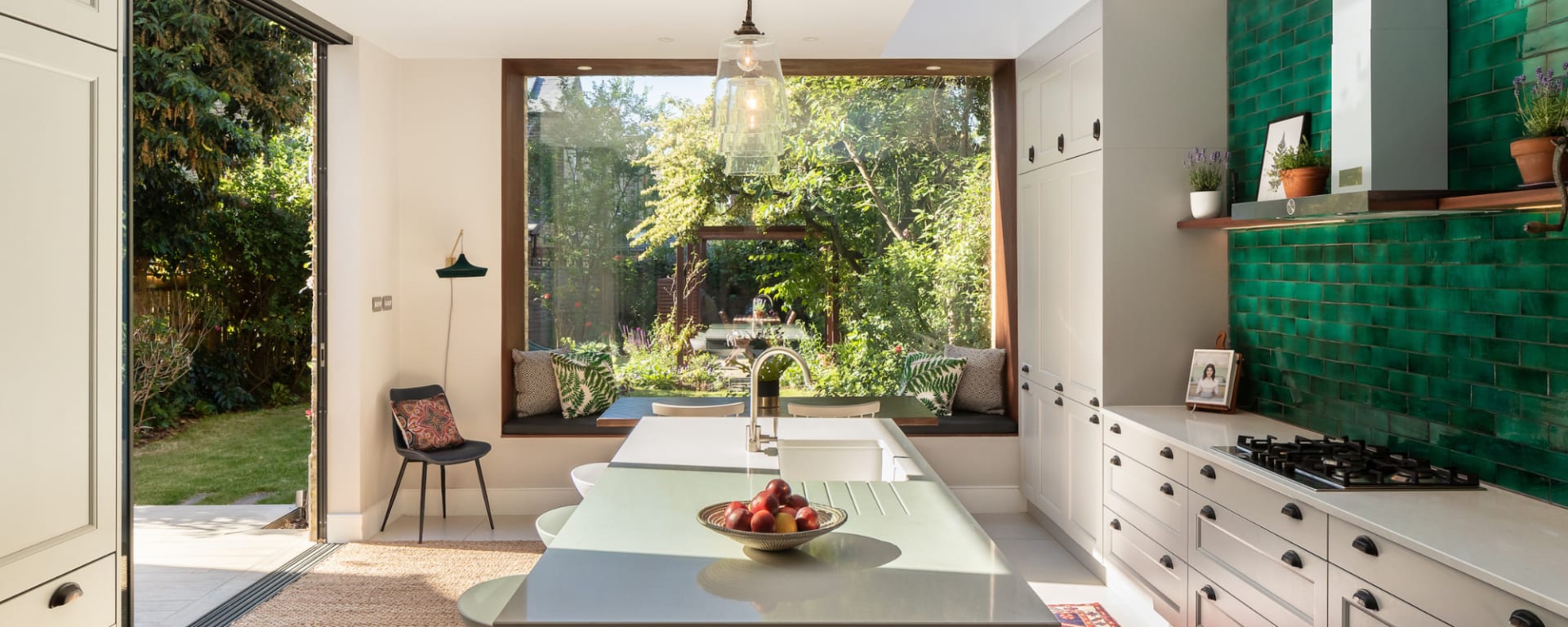 And of course, the key is to balance any added outdoor elements with your interior design style and personal preferences to create a harmonious and comfortable living space that brings the beauty and serenity of the outdoors inside, all while keeping your home functional for your everyday life.
A house become a home because of the special interior spaces we create. For more interior design inspiration or guidance with buying or selling in any market, connect with me via email [email protected] or on social media.
Photos credited to their appropriate sources throughout. Banner photo atop page: checkatrade.com