We tend to have these grandiose ideas when we think about what life will be like in the future and those ideas extend into our home, specifically our kitchens. Let's take a realistic look at the technologies and trends experts are predicting for the future of kitchens. Some of the items listed already exist, but experts predict they will be more common and/or advanced in the future.
Antimicrobial Features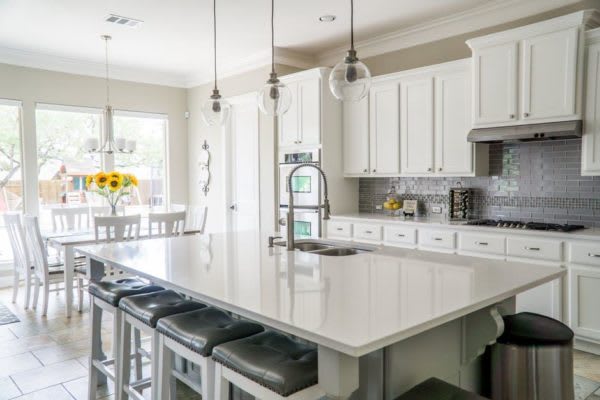 Image via Google
Many of the countertop options today have an antimicrobial components such as quartz and copper. They are nonporous so they don't trap bacteria and viruses in the way granite or marble do. There are also hygiene solutions built into kitchen appliances that are able to kill bacteria and support air filtration.
Hybrid Indoor/Outdoor Kitchens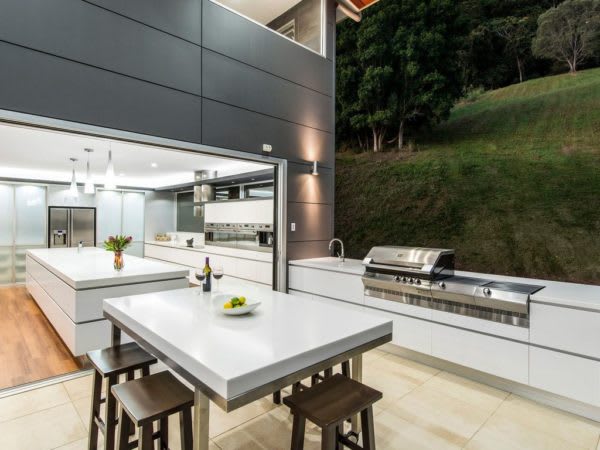 Image via Google
This trend may be more fantasy than reality for Boston city dwellers and even suburban homeowners with the space thanks to our harsh winters, but it's still an interesting one to consider. It checks all of the (post) pandemic boxes such as bringing us out into nature and outdoor entertaining where we are less likely to pass along germs.
Lot and Smart Appliances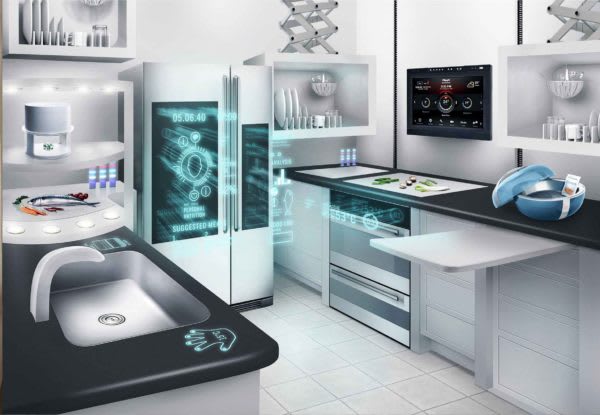 Image via Google
IoT and Smart appliances are technically two different technologies, but for the sake of this post, I am lumping them together. Think voice command appliances and refrigerators that prompt you to order when you're running low on milk, preheating the oven from your car on the way home from work. These solutions exist now, but will only offer more convenience and sophistication as they evolve and become commonplace.
Hidden Kitchens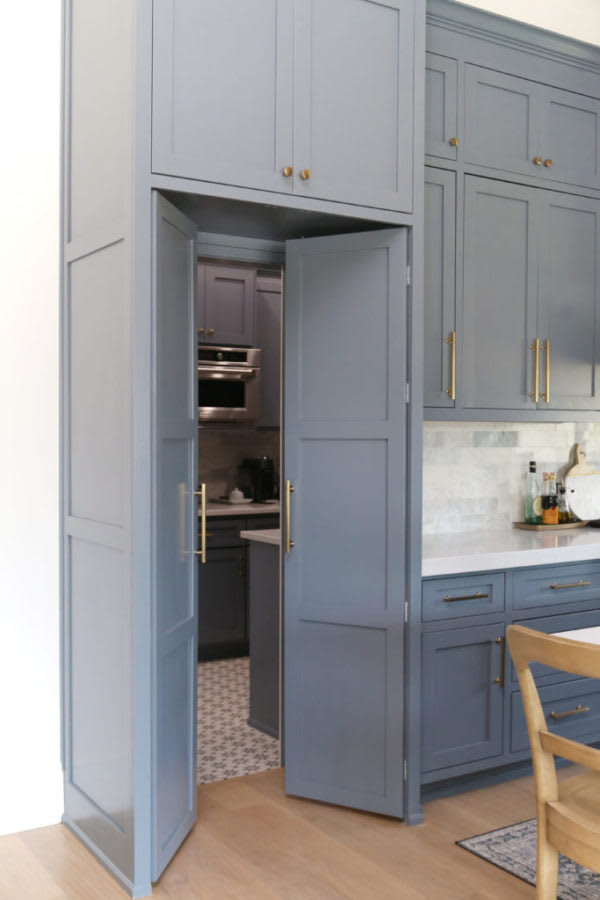 Image via Google
This is another trend contingent upon having space. Imagine the amount of pressure relief particularly when entertaining with hidden space to prepare all of the food! With a hidden kitchen, you don't have to worry about the actual clean-up until the guests leave. Even without guests, it's nice to have the prep mess out of sight when dining.
Which one are you looking forward to incorporating into your home in the future?