About a year ago, I wrote about the South Boston market which continued to grow at a tremendous rate into the new year (
see post
). In a post-pandemic world, I anticipate South Boston will become an even hotter neighborhood thanks to the availability of multi-family homes offering a backyard and the accessibility to parks and beaches. Let's take a look at the numbers.
The average sale price is at a 3 year high and it's only the first quarter. The average PPSF is also up slightly from 2019 signaling upward momentum in this market.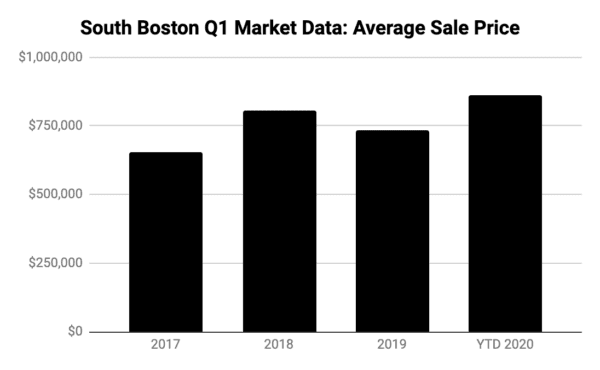 Source: LINK Boston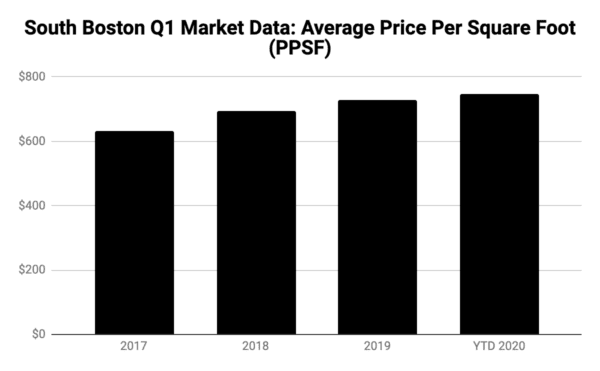 Source LINK Boston


Developments to Watch
6 Glover Court

Image via Caught in Southie

Board approved in February, this five-story 34-unit residential condominium building just steps from Andrew Square combines a number of parcels and replaces existing single and multi-family homes on the block.
457-469A West Broadway

Image via Caught in Southie

The approved mixed-use building located in South Boston's Perkins Square features 44 residences and 13,500 square feet of ground-floor retail space.


Residential amenities will include both a communal terrace and smaller private roof decks, which will be located on the building's roof as well as a gym and community room. Additionally, there will be 48 garage parking spaces.


What's Currently Available in the Neighborhood?
Click the photo below to view a collection of available properties in South Boston. Looking to learn more about the South Boston lifestyle or set up a showing?
Let's Talk