When the time arrives to sell your home, the goal is to find a buyer who will adore the space within the walls as much as you have throughout your years there. The key in achieving this is quite simple — it's crucial to give it a refreshed, inviting atmosphere so that anyone who enters immediately recognizes its full potential. Homes staging plays a major role in achieving this goal.
BENEFITS OF HOME STAGING
Generally speaking, staging tends to impact a home's sale in the following ways:
Attracting additional buyers
Increasing perceived property value
Giving the home a move-in ready feel
Boosting online marketing — more appealing photos tend to lead to higher digital traffic
Maximizing space and perceived square footage
STAGING EXPLAINED
Staging is the process of highlighting a property's greatest features to draw in as many possible buyers with a goal of ultimately selling the property under the most ideal terms. The goal of staging is to present a welcoming, ready-to-move-in property that engages the buyer emotionally. Particularly in living areas, kids' bedrooms, kitchens, and dining rooms, updating décor and simplifying details can leave a lasting impression and may even help potential buyers picture their own particular style and lifestyle without being diverted, overpowered, or even dominated by someone else's possessions. Once interested, purchasers will be more devoted, eager to make their best offer, and perhaps even less inclined to change their minds or demand concessions.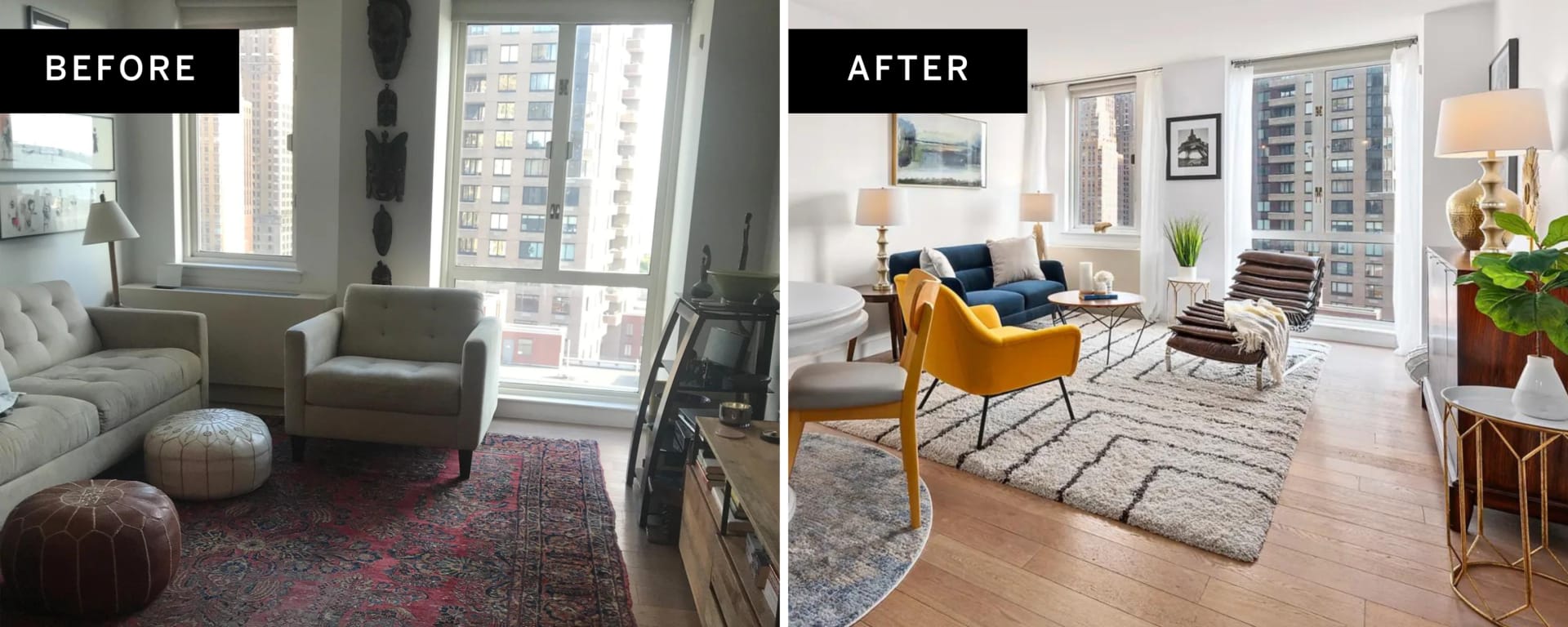 Typically, a buyer's initial impression of a home — and their desire to visit that home — is based on the photographs available online. A well-staged home may receive more photo views and clicks, which can often result in increased showings and offers.
Comparatively speaking, staging a vacant home is significantly simpler than staging a house that is occupied. Vacant properties allow added freedom in furnishing and accessorizing, creating a more coordinated appearance. While it may be the ideal scenario, a majority of sellers are still residing in their homes when deciding to list it, so making repairs or freshening up paint, decluttering surfaces, and eliminating or rearranging furniture, accessories, and window treatments all come together to demonstrate how a space can best be used by its new owners. Of note, staging also crosses over to a home's exterior and small updates such as enhancing landscaping, painting a porch, or trimming hedges can make an impressive difference to a property's curb appeal.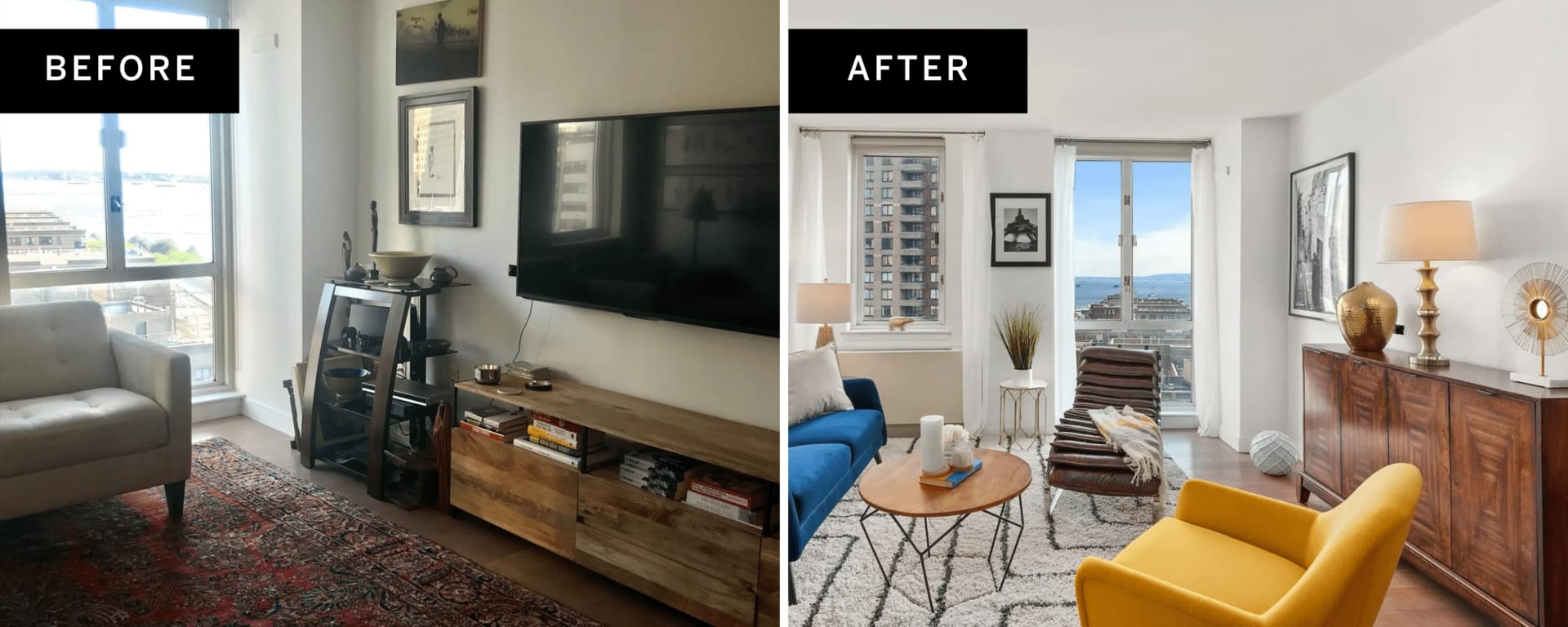 Data reveals that staging may hasten the sale of a property, and while this isn't a guarantee, some sellers may decide to hire a professional stager rather than taking on the task themselves. The concept of preparing your home for sale can be daunting, but a team of professionals can absolutely help to ease your mind. A staging specialist can prepare a proposal for a partial or complete staging for your consideration, and a trusted real estate advisor can provide extensive guidance and recommend a list of quick updates to get started on the spruce up. It's important to note that the expense of adding a professional stager to your home selling team could very well be justified to draw in the maximum amount of buyers and achieve the most desirable results.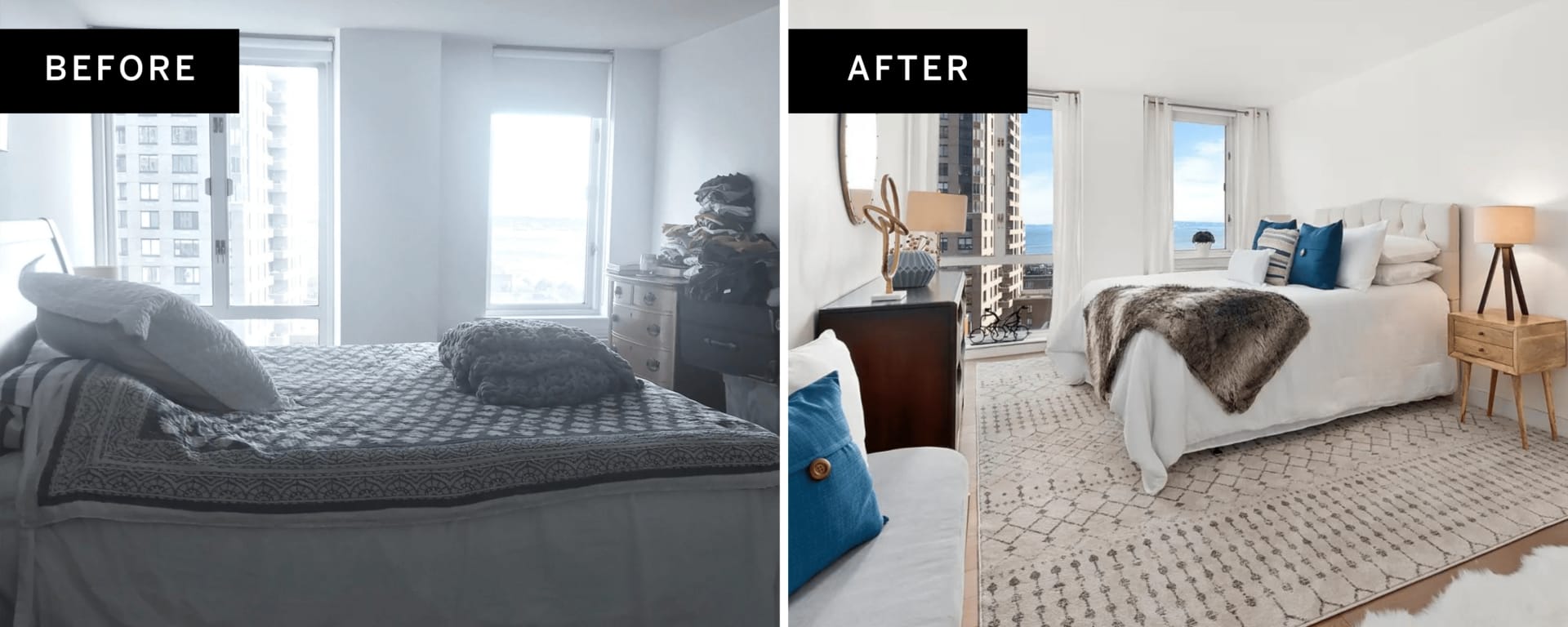 Regardless of where you are in the selling process, it's key to have a plan in place and to allow yourself time to make your home shine in its best light. If you are thinking of selling in Boston or the greater Boston area and are looking for guidance on whether or not to engage a professional stager, connect with me on social media or send me an email at [email protected]. I look forward to being of assistance!
Photos throughout courtesy of Apartment Therapy